Visit LOHE SHOP and discover our fabulous range of pyjamas, loungewear and nightwear for the whole family.
Our matching pyjamas, sleepwear and homewear for men, women, and kids are perfect for families who love looking chic in the bedroom. From colorful prints to classic styles, we got the perfect look for everyone.
Shop online at www.loheshop.com, we do our best to ensure all of our customers enjoy a happy shopping experience.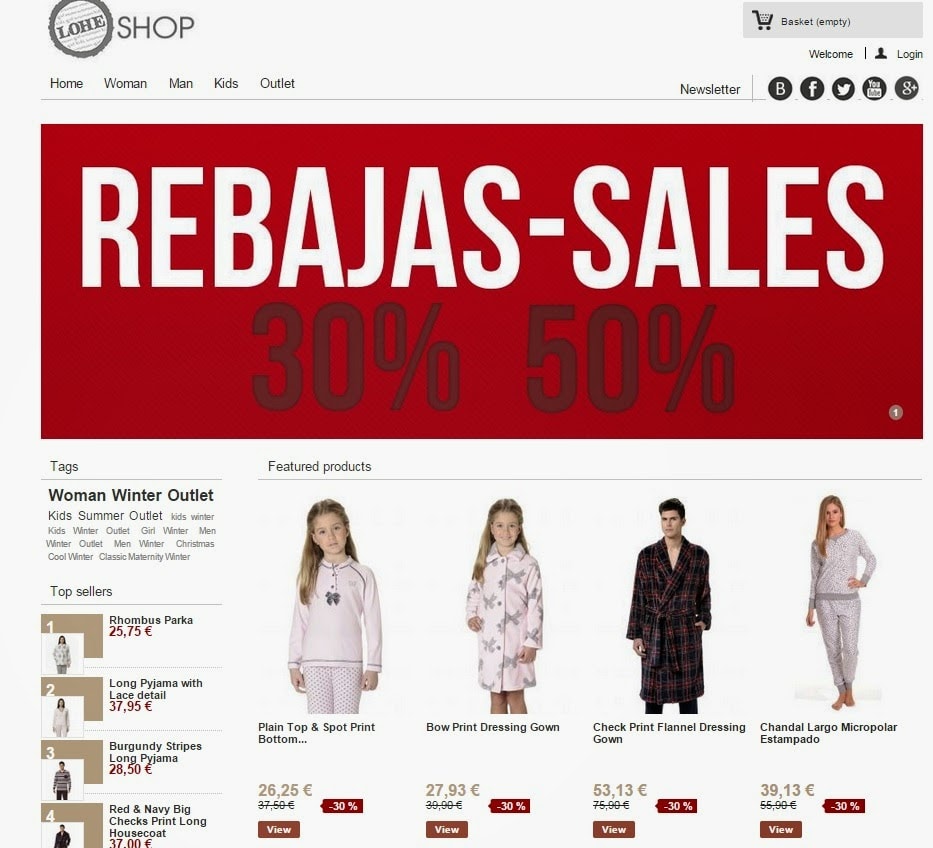 Delivery Cost
Free delivery and a present for you. More info
Secure payment
We have the following payment methods: Credit and prepaid, Paypal and bank transfer. Find Out more about secure paymet. 
Contact Us
For questions about an order or for more information about our products.
Use our contact form to get the answers you need.
Follow us on the social networks:
Facebook, Twitter, Google Plus & Youtube… We will be happy to answer any questions you have about secure shopping with us.